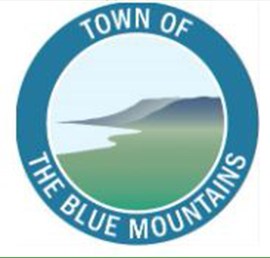 Press Release - September 22, 2022
The Town of The Blue Mountains is excited to announce that three Pride Crosswalks have been installed across the municipality as part of the Town's commitment to a diverse and inclusive community.
The Crosswalks have been installed at:
Beaver Valley Community School Crossing (Bruce Street South)
Bruce Street North and Highway 26
Jozo Weider Boulevard and Village Crescent
The design of the crosswalks are based on the inclusive 2SLGBTQIA+ flag, and were selected through consultation with local and regional Pride associations. The project was funded by the Town with financial support provided by both the Blue Mountains Chamber of Commerce and the Rainbow Club of South Georgian Bay.
"The new crosswalks proudly display our commitment to welcoming everyone to our community," explained Mayor Alar Soever. "The crosswalks demonstrate the very nature of what makes The Blue Mountains a great place to live, and we're proud to support all members of our community to ensure that all residents and visitors feel safe and welcome in our Town."
For more information, please contact:
Tim Hendry
Manager of Communications & Economic Development
(519) 599-3131 ext. 282