The Living Wish Foundation team shares their mission and remembers one individual who was pivotal in establishing their charity
---
The Living Wish Foundation is a not for profit national charity that was started in South Georgian Bay in 2018. The goal of the charity is to grant wishes to people in the region who are in their final year of life.
Our mission is to enable patients facing a terminal illness to reframe hope through the planning and execution of their desired wish. Our vision is a world where everyone gets to experience the joy of one last wish.
Since its inception in 2018, The Living Wish Foundation has granted over 50 wishes.
We have hosted weddings and celebrations of life, backyard concerts and family reunions. We have transported people to their cottages and family homes, enabled visits to church and for one last trip to the beach. We have facilitated visits with zoo animals, snakes, wolves, birds of prey and loyal canine companions. We have watched our community rally around and help make these wishes come to fruition for patients and families. The joy and gratitude we have been a part of has been a gift to all of us.
One of the inaugural board members of The Living Wish Foundation was Cal Patterson, the former Mayor of Wasaga Beach (2003-2014) and Warden of Simcoe County (2010-2014). Cal's contribution to our charity was immeasurable. He helped connect us with local MPs as we attempted to become a charity and promoted us to countless Lions Clubs and local community leaders for help with promotion and wish granting.
One day, out of the blue, he arrived at our board meeting with the announcement that he had arranged for us to have our very own transport vehicle, courtesy of the County of Simcoe; an ambulance we now fondly refer to now as "Callie" in his honour.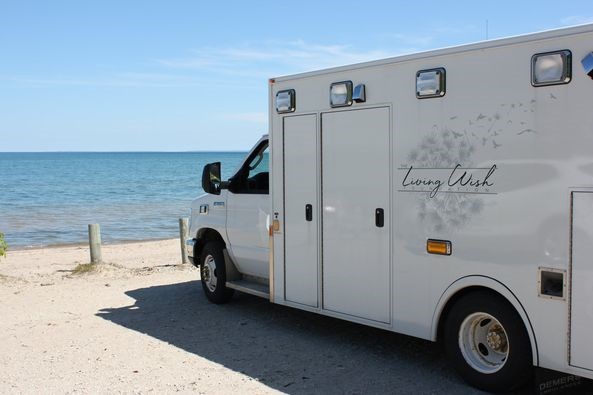 The most memorable day with Cal was with one of our earliest and most well known wishes; the day we took a lady from our local hospice to dip her toes in the waters of Wasaga Beach one last time. We were struggling with the logistics of organizing wheelchair access to the beach and arranging a parking spot on a busy summer day at Beach Area 1 when Cal stepped in to help.
Within an hour he had spoken to the mayor, secured us a parking permit, a wheelchair ramp and floating water-friendly wheelchair and free ice creams at Grandma's Beach Treats for all involved. As a true connoisseur of Wasaga, Cal knew that no day at the beach is complete without one!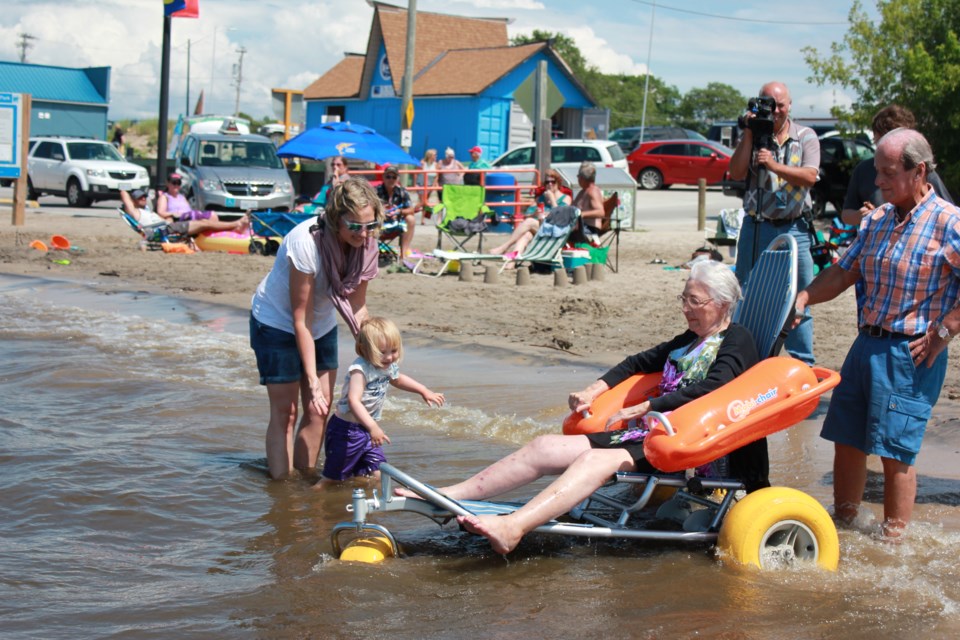 There is nothing Cal took more pride in than the community of southern Georgian Bay.
Cal died quite suddenly on Aug. 4, 2021. We were in the midst of planning a hockey tournament that would serve as one of our major fundraising events at the time. Sadly, Cal never got to see the tournament come to fruition.
I wish we had had the opportunity to have granted Cal his own dying wish, but instead, we are proud to host The Cal Patterson Memorial Hockey Tournament, our annual signature fundraiser, in his honour.
At its inaugural year in 2022 we raised more money than any other fundraising event hosted by our charity. I know that is largely due to the support of so many people who have been touched by Cal over the years. In a way we wonder if perhaps this event might just have been the wish that this giving, loyal and unselfish man would have requested.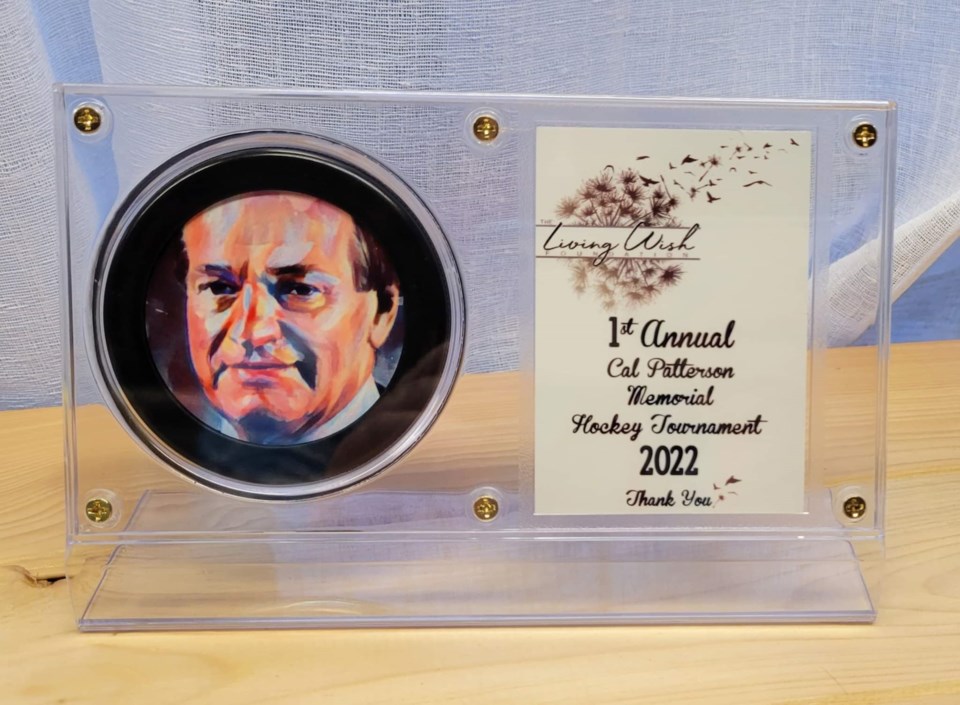 Please come out and support us at the 2023 Cal Patterson Memorial Hockey Tournament this April 14/15th, either by attending a game, spreading the word, volunteering or donating directly to our charity online here.