At Raglan Village Retirement Community in Collingwood, we encourage our residents to lead an active and healthy lifestyle, to maintain optimal health and well-being.
One way we support them is by creating fitness programs and activities that encourage them to MOVE!
Fitness should not, and does not, have to stop as we get older. Instead, exercise and fitness routines can be modified so that each individual can exercise safely and productively.
As we get older, our bodies can present challenges such as mobility, balance, stamina and strength issues that some may feel is a hindrance to them being able to participate in a consistent fitness regime. However, regardless of your issue, simply changing your mindset and modifying how you approach fitness can ensure you reap the benefits of being active, at a pace that's right for you.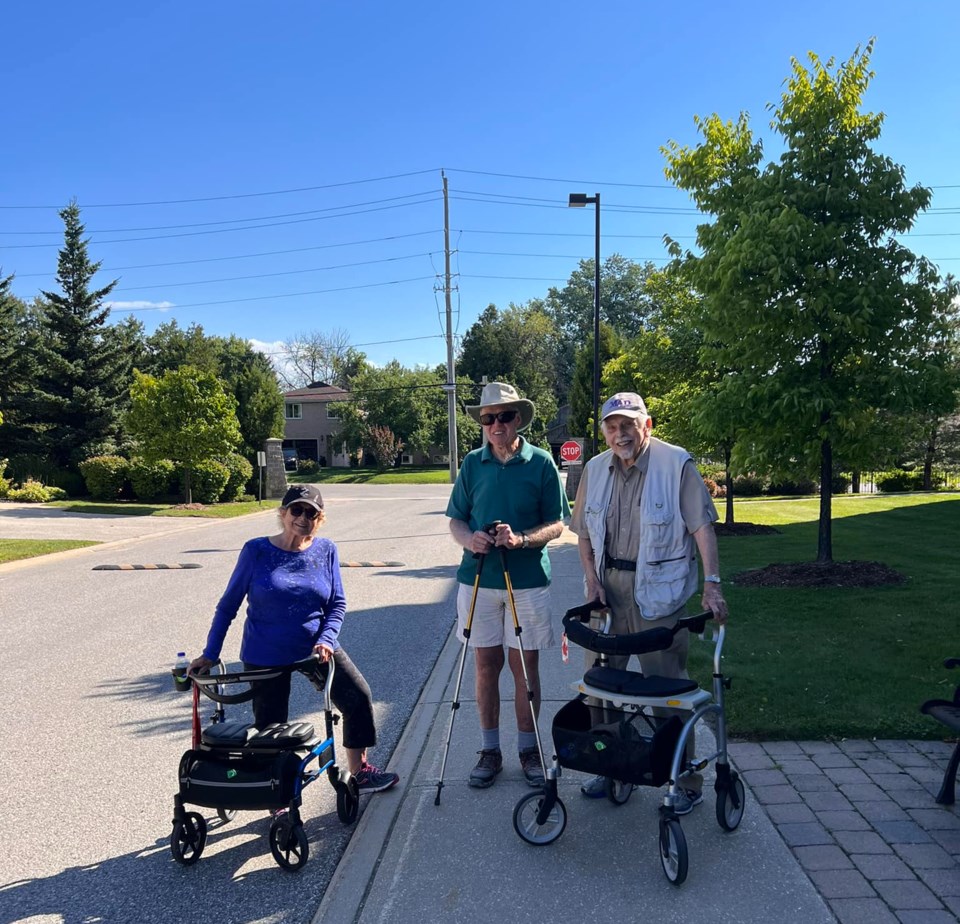 Anyone, despite their age and physical ability, is able to participate in some form of exercise, with fitness offering a variety of benefits to the body, mind and spirit. This includes strengthening muscles, which results in better balance and mobility for doing every day tasks independently, being more energetic, and promoting mental health, as exercising raises dopamine and serotonin levels.
This means, it's important to make the commitment to regular fitness as movement helps us have a more positive outlook on life and helps us to feel like the best version of ourselves. As we age, it is critical that we continue to move and challenge both our bodies AND our brains.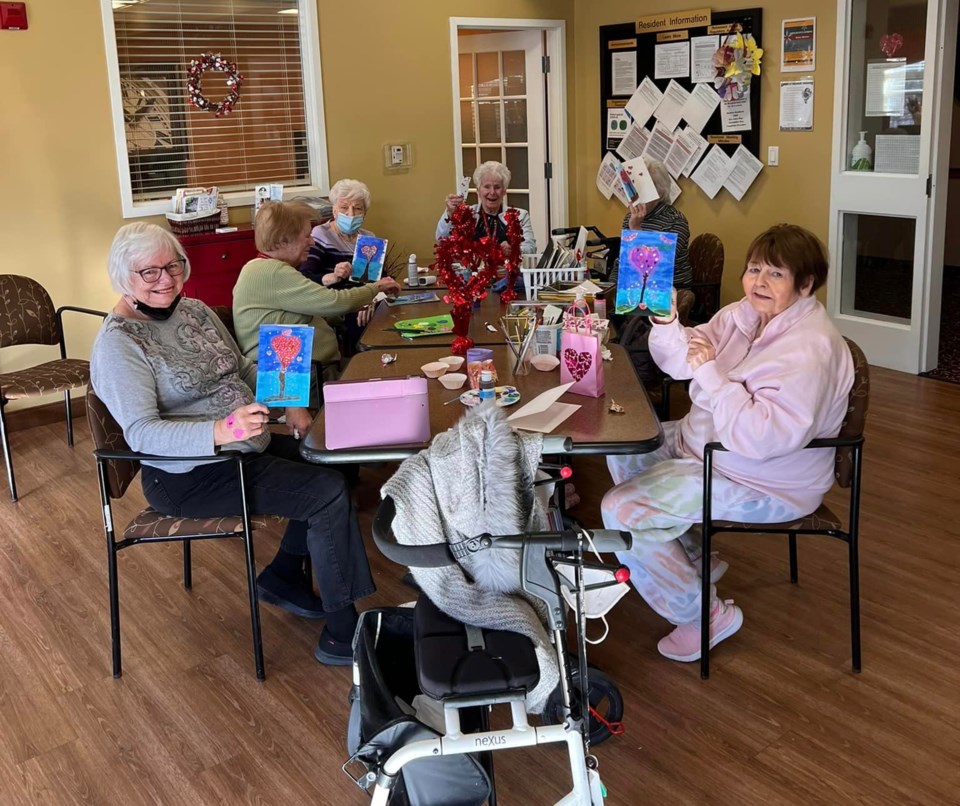 Our programs at Raglan consistently and progressively help our residents stay strong in both mind and body. As well, we work in groups, providing a social aspect to our fitness programs, and as added benefit, statistics has proven that we work 10 per cent harder when in a group setting.
While COVID limited our ability to gather for our fitness programs and activities, we managed to maintain our programs by doing them in hallways and other spaces where we could safely practice social distancing. While it was not ideal, it was a blessing because it allowed our residents to build a firm foundation of strength both physically and mentally.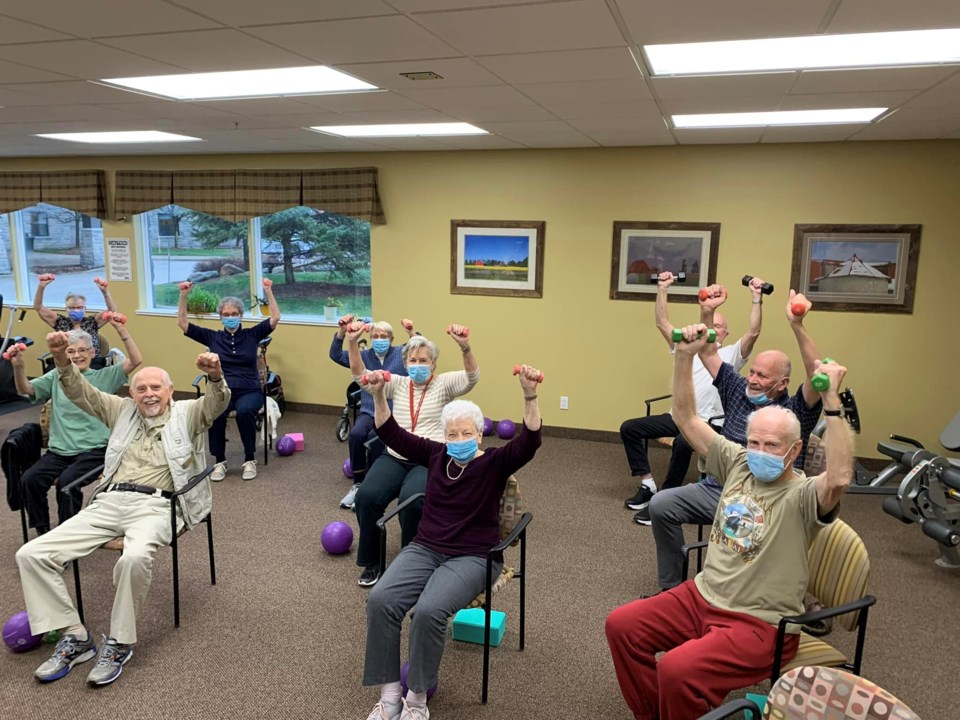 Now that we are able to gather as a community, we meet in the gym five to six times weekly for exercise classes, twice a week to stretch, and weekly we can optionally meet in the pool. Along with body weight exercises like yoga, we have introduced balls, bands, poles, plates and weights to our repertoire of fitness tools.
We have a custom built program and have built a firm foundation to ensure that we have no injuries. All participants work to their own abilities. It is impressive and inspiring to see these classes full, and residents taking their fitness to heights that they never thought they could.
Our residents work well above "average". They are strong, they are fit, they are happy and they are amazing! We are so proud of all of them. They are simply the BEST!
To learn more about Raglan Village Retirement Community or to take a tour, call them at 1-705-445-1100 or contact them today!