Before finding the world of bodybuilding and fitness, Gina Vucetic, a personal trainer at MVMT, described herself as out of shape and "skinny-fat." When she started experiencing aggressive pain due to fibromyalgia, her doctor recommended she walk more, but when the pain didn't subside, she decided to start training.
She soon found a love and passion for fitness and realized that attaining a healthy body like the fitness models in Oxygen magazine wasn't beyond her abilities, nor was competing in fitness shows.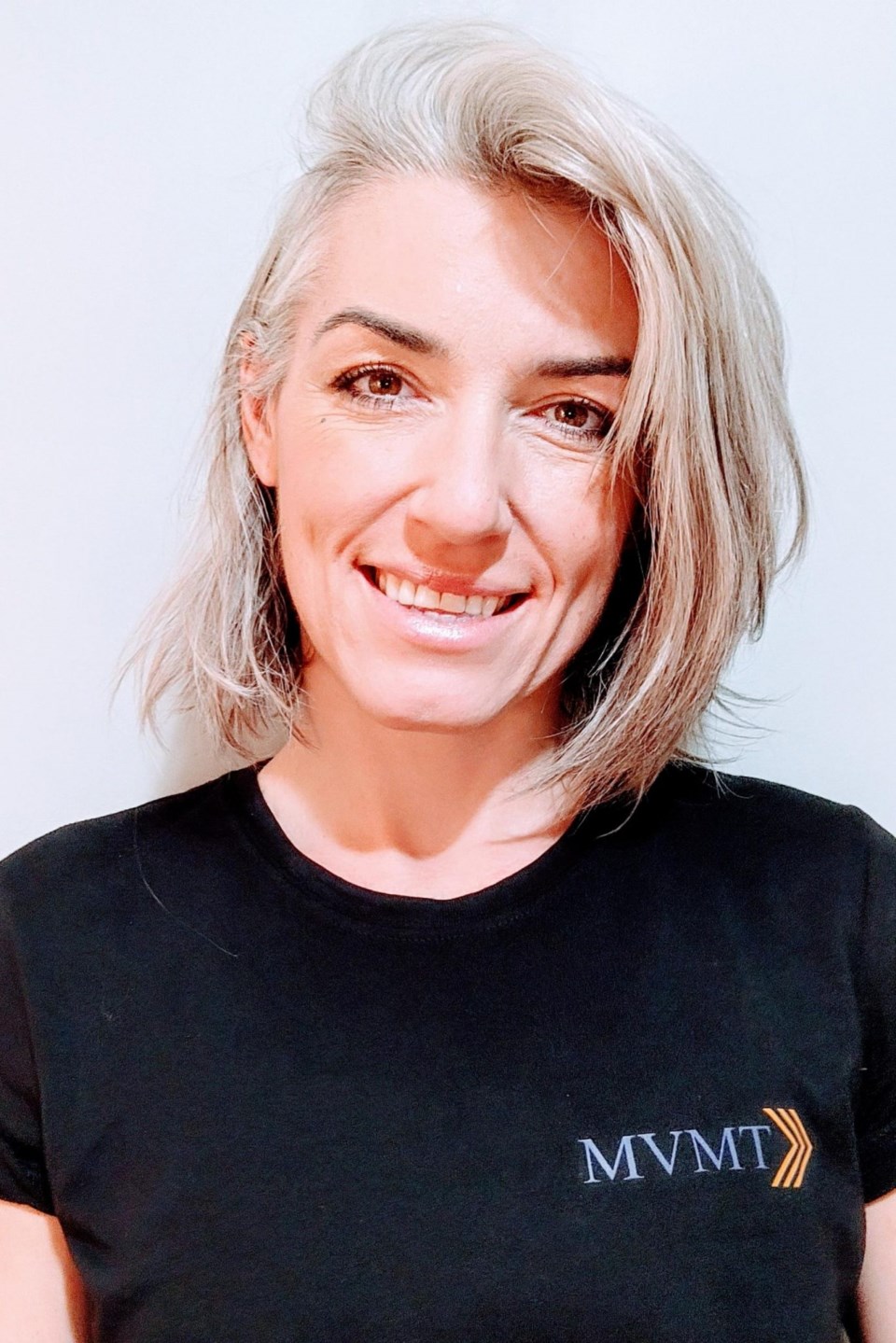 "I started training harder and becoming more ambitious with the shows," she said.
Vucetic said the process of becoming stronger and managing her fibromyalgia through fitness was eye-opening, and it inspired her to help and empower other women.
"I wanted to help women see that they could do more than 10 pounds," she said. "They're strong, stronger than people give them credit for."
Not only is Vucetic helping clients at MVMT, but through her own business — Empower: Health and Fitness with Gina —where she virtually trains a wide scope of clients across Canada.
"I do home training and love hosting boot camps," she explained. "My business really helped people during the pandemic to continue their achievements of health, strength and wellness."
Vucetic loves watching her clients, which often includes busy professionals, improve and reach goals they thought they couldn't achieve, like entering a fitness show or an intense race.
"They inspire me because when they work harder and see what they can accomplish, it elevates my purpose in life," she said.
With 13 years of experience in the industry, a training session with Vucetic includes movement patterns, strength training and creating a workout suitable for each client's body type and personal goals. She is also certified in women's hormone health and sports nutrition, is a ProTrainer for Canfitpro, and can certify individuals looking to become trainers and coaches internationally.
"I combine nutrition and my knowledge of personal fitness to achieve the lean body while moving pain-free and in better ranges of motion," she said.
She added that her persistent trademark of telling people to drink their water is just one of her many methods of achieving health and strength.
For those struggling to get into shape, Vucetic recommends creating a routine and not overcomplicating it.
"Keep it simple. Just show up," she said. "It'll get easier."
She also suggests people start by doing exercises they like — for Vucetic, this includes lunges and anything that focuses on the glutes and legs — and if they're unsure what this is, a personal trainer is a great person to help them discover the right fit.
"She's a really solid, good, friendly trainer, here to help boost personal training sales," said Joe Clark, the assistant general manager at MVMT.
Clark said Vucetic was previously a gym member, and he brought her on to help run the personal training department.
As the largest gym in Collingwood, MVMT offers more than just personal training; it includes wellness services like athletic therapy, dietitian appointments and physiotherapy.
Anyone interested in starting personal training at MVMT can chat with Vucetic for a free consultation, and other trainers with different backgrounds are also available for sessions. Visit their website for more information.