There's a migration happening in Ontario that may not be obvious to the average person unconcerned about the movement of people in the province. To the newly formed real estate collective behind McGregor Hahne Group, however, that migration means opportunity for buyers and sellers looking to relocate in the suddenly red hot real estate markets of Collingwood, Muskoka, Owen Sound and Grey Bruce.
"It's a migration that we were expecting given the age of the Baby Boomers," said Max Hahne of Engel & Völkers Toronto Central and co- partner in the McGregor Hahne Group. "It's a tidal wave that was happening anyway starting in 2020 but COVID has just accelerated it. As soon as someone hits 60 they go, 'I'm retiring now, I don't need to live in the city'. They're looking for a better lifestyle and to get out of the rat race."
To deal with the increasingly high demand coming from buyers looking outside the Greater Toronto Area (GTA), Hahne earlier this year merged his Engel & Völkers Real Estate office with similar operations in Toronto, Port Carling, Collingwood and a new branch office in Owen Sound to establish the Engel & Völkers Toronto Central brokerage. That operation has two locations in the GTA that are focused on premium residential property and commercial real estate. The new McGregor Hahne Group was recently formed to provide Toronto clients and agents with more exposure to listings in the Collingwood, Muskoka, Owen Sound, and Grey Bruce areas.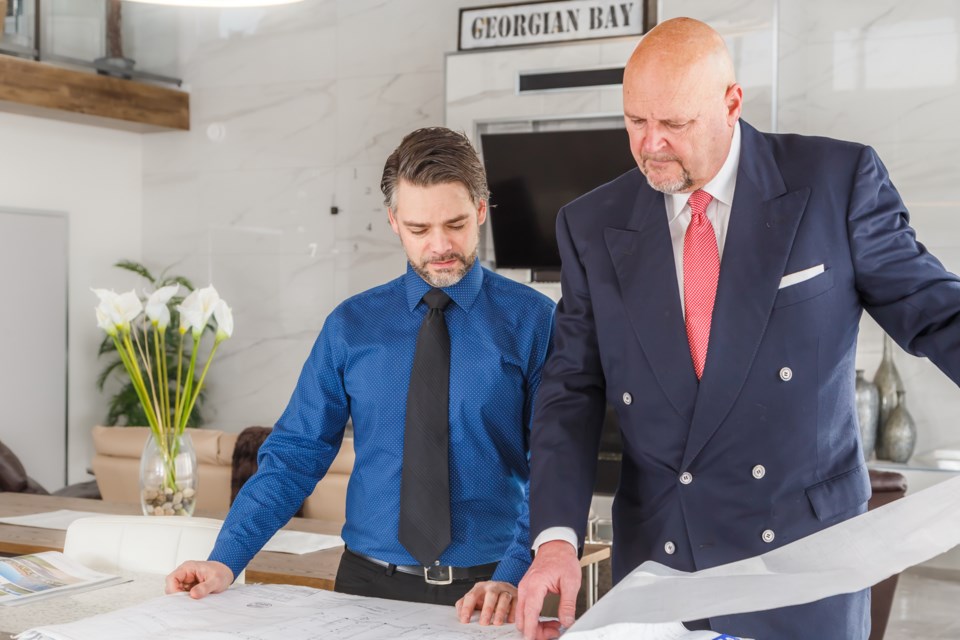 Max Hahne (pictured right)
"We have so many people up from Toronto it just made sense to make Collingwood, Muskoka, Owen Sound, and Grey Bruce an extension of our Toronto operations," said Hahne. "We're trying to make it a seamless operation. It's more beneficial for buyers and sellers. Now we have better access to information. Our marketing encompasses Toronto, Muskoka and the north. It helped us to merge and solidify the operation."
The internal moves at the Engel & Völkers Toronto Central operation and McGregor Hahne Group come at a time when houses prices are on the rise in the popular target markets north of the city. With the average sale price now in the $1 million range in the Collingwood area, Hahne said Toronto buyers spurred on by an average sale price of $2 million in the GTA are also looking at Western Ontario locations.
"What's happening now, people are asking 'where can I get a little more value for my dollar,' so we're finding people coming out of Toronto starting to look west to Meaford, Owen Sound, and Grey Bruce," said Hahne. "They're cashing out in Toronto, getting two, three, four and five million in Toronto for their place in Forest Hill, Rosedale, or Don Mills. Then they're buying for a million or two million and putting some savings in their pocket for retirement."
Hahne said he's seeing many young families that are still working selling for good prices in Toronto and buying for moderate prices outside the GTA in areas like Collingwood.
"They're able to work remotely, their kids are in school, and they're enjoying a better quality of life," he said.
Given the escalating prices in these popular areas, Hahne has a word of advice for anyone considering making the move.
"I think people need to act now. Even when COVID settles down, people are starting to say I want a better place to live, I want a better lifestyle, so they're moving to Collingwood, they're moving to Owen Sound. I think between 2022 and 2030 we're going to find a massive wave of people moving this way."
To start the conversation and explore the possibilities of moving to your new home, email Max at [email protected].