Do you love to ski or snowboard with your friends?
Do you love your community and want to help make it even better?
Register for 24 hours of Blue Mountain (24h BLUE MTN) and you can do both!
This unique ski/snowboard team relay fundraising event is in its fifth year, raising money for Collingwood General and Marine Hospital and Special Olympics.
Teams can be made up of just skiers or snowboarders, or they can blend together. Ski or ski/snowboard teams challenge themselves to see how many runs they can compete during the 24-hour event. Snowboarding teams compete in the Snowboard Team Challenge and see how they do.
Either way, it's an incredible 24 hours at Blue Mountain, with outdoor fun, friendship, music, great food, and perks and prizes for everyone who participates.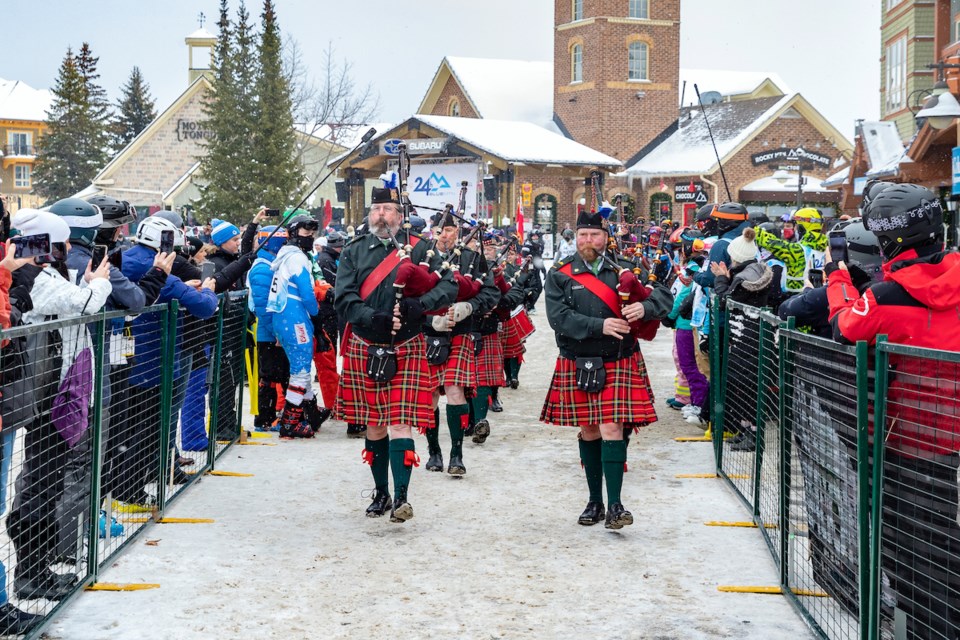 And it's all for two great causes who make a difference in the Collingwood area. As organizer Michael Ney says, "If you visit Blue Mountain or any of the area ski hills and resorts, or you live in the area, and end up needing medical attention at any point, you will be using Collingwood Hospital."
Ney brought the idea to Collingwood from Mt. Tremblant. A similar event he was involved in there has been running for 28 years and this past December, raised $5.8 million for three charities.
"We have a way to go to get to that level," Ney said. "But Blue Mountain gets more skiers and visitors than Tremblant, so it's just about raising awareness," he added. Ney would like to double the number of teams entered so far.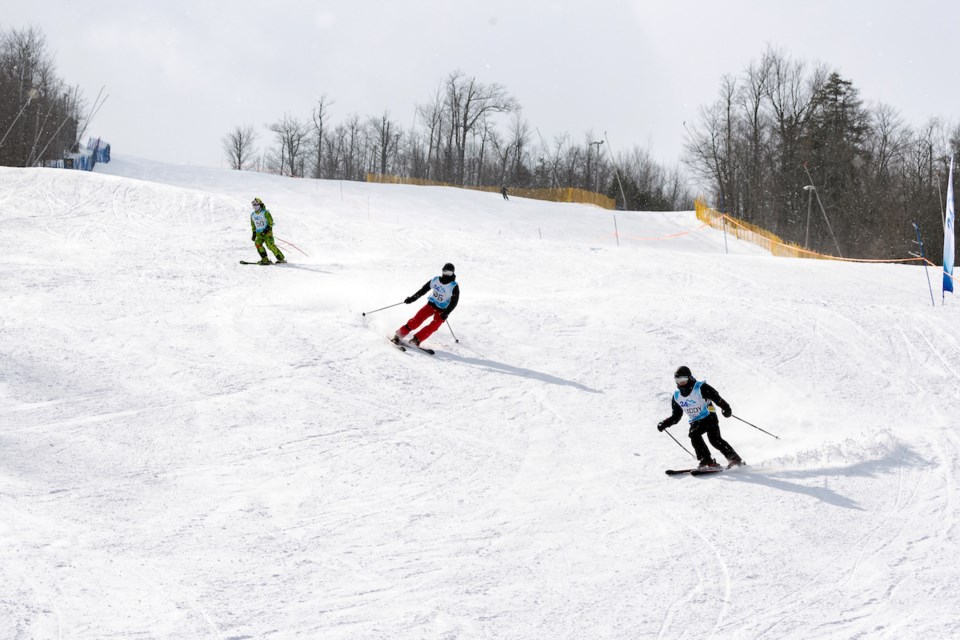 Ney can't thank Blue Mountain Resort President and COO Dan Skelton enough for his support of the idea. "After a coffee meeting at Ashanti, Dan said, 'Sounds great, let's do it,' and we were off on the first year of the event," said Ney.
The event had to take a year off due to the pandemic, but has raised $450,000 so far for the two charities. Both charities are thrilled and grateful for the support.
"We are very excited to be back at Blue Mountain for the 5th year of 24h BLUE MTN. The resort provides a perfect backdrop for this unique and fun event. We look forward to welcoming back past participants and sponsors and providing a very warm welcome to new participants and sponsors. This event will see a good number of Special Olympics athletes skiing down Smart Alec, representing their communities and showcasing their talent," said Glenn MacDonell, President & CEO of Special Olympics Ontario.
Jory Pritchard Kerr, executive director of Collingwood Hospital and Marine Hospital Foundation said, "It's the money raised through donations from the community that pay for virtually everything used to diagnose and treat the thousands that come through our doors. Thank you to the organizers of 24h BLUE MTN and to all the passionate skiers and boarders who are helping to raise much needed funds that will help fund a state-of-the-art MRI machine for our hospital."
24h BLUE MTN is happening February 25-26, 2023 at Ontario's premier ski resort, Blue Mountain Resort.
Become a team captain, put a team together, and have fun helping your community. To register, go here.