The fabric of a tight-knit community is woven together with the help of local businesses that are committed to more than just profit.
Besides providing an integral service to customers, smart local businesses ensure their mission includes a commitment to servicing the community in multiple ways beyond simply retailing their goods and services.
Collingwood Home Hardware Building Centre is a great example of a business that has continually grown and evolved to become a vital community partner.
Since establishing the business in its current location in 2014, owners Tracey and Brian Caron have continued to expand their line of products and services to meet the growing needs of both the construction industry and local DIY enthusiasts.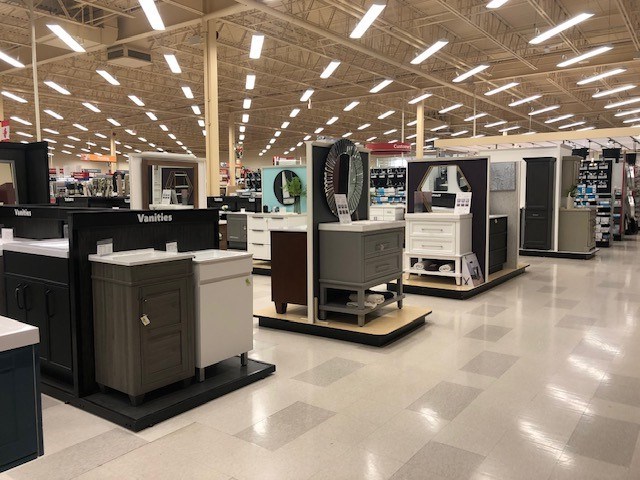 "Providing the expert advice and friendly service that Home Hardware is known for is a core pillar of our business," said Tracey Caron, owner of the popular Collingwood Home Hardware building centre.
"We also strive to help the local community with everything they might need for their home or project. We have everything that you'd typically find in a hardware store, but we also have so much more, with over 37,000 square feet in-store we have everything from yard maintenance supplies to paint and flooring along with our huge lumber yard."
Driving the evolution of the Collingwood Home Hardware Building Centre has been a conscious effort for the business to differentiate itself from other similar retail operations. This has meant offering a wider, more diverse selection of products than a typical Home Hardware location according to Caron.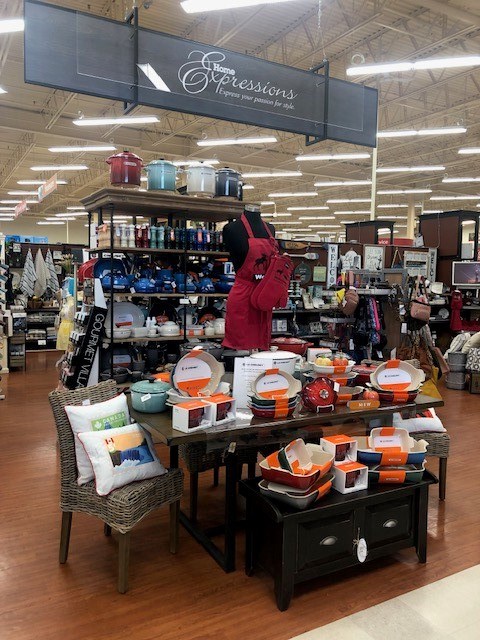 "Product lines that we carry in our Home Expression department that differ from other Home Hardware locations include names like chef-quality Le Creuset kitchenware, Yeti, Lug, and Red Canoe National Heritage brands," said Caron, who has been a part of the operation since she and her husband purchased Havens Home Building Centre in 2009 prior to rebranding as a Home Hardware Building Centre.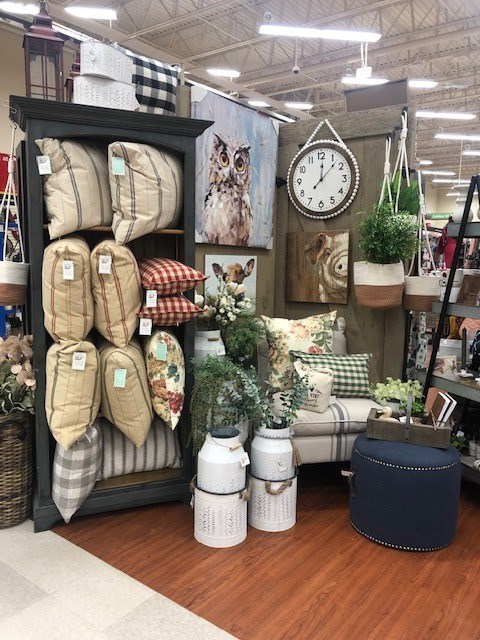 "Our biggest strength is that we're here to help. We can plan and quote any type of project. The staff at our contractor desk are available with expert service and advice to help all our customers and not just contractors. Whether it be a renovation or a new build, building a deck or shed, replacing windows or doors, shingles or any other project, bring in your plans and we'll help you get started."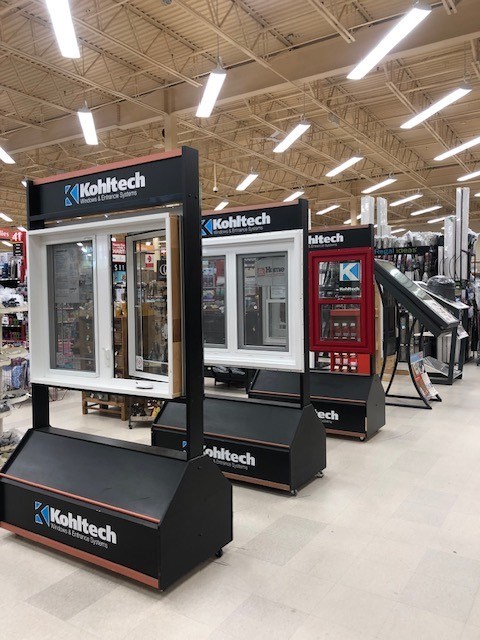 The Carons have a long association with the business and are proud of the fact the store remains a locally-owned, family run business. Brian started working for Ken Havens, the previous owner, in 1999, doing contractor sales and materials estimating which at the time was Beaver Lumber operating on Hume Street. In 2000, Beaver Lumber stores were purchased by Home Hardware Stores Ltd., and the store then became Havens Home Building Centre.
Five years later, Brian became the General Manager of the store, and in 2008, Brian and Tracey purchased the business from Mr. Havens. It was at that time that Tracey jumped in and joined the store, managing the Paint Desk.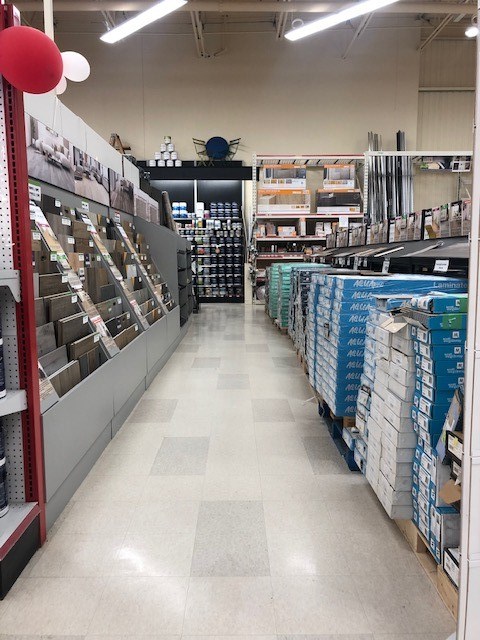 While in that 14,000 square-foot location, the store was primarily a contractor supply store, but the building was really showing its age and was clearly needing more space. The Carons had been working on finding a location to expand and build when their current location became available in 2014 after the closure of RONA.
"It was a whirlwind to say the least," said Tracey when looking back on that important period of transition for the business that saw the business expand its staff from 22 to over 60. "We only had a few months to plan and ready the new location. It's a big ship to run, but we wouldn't change it for the world."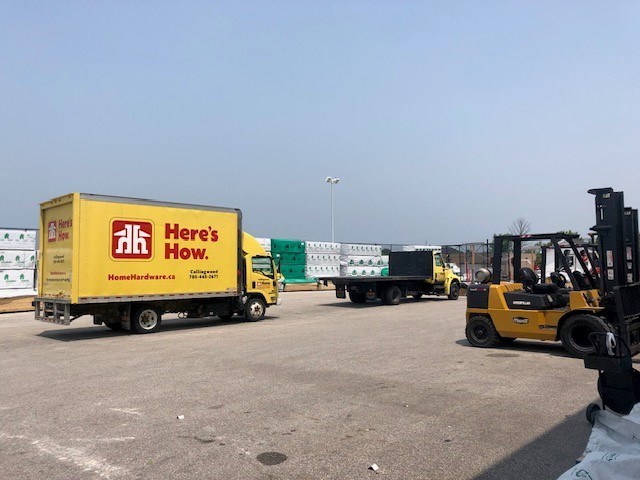 The Collingwood Home Hardware Building Centre was recently chosen by corporate to be part of an ongoing pilot project, as they implemented a company-wide Category Management Project. This is another point of differentiation that makes the Collingwood location one of the more progressive stores.
"So now we're not only one of the largest Home Hardware Building Centres in Canada, we should soon also be one of the most updated," said Caron.
When you're looking for exceptional service, project support, and a wide array of products, drop into Collingwood Home Hardware Building Centre at 104 High Street, Collingwood, visit them on Facebook, or call (705) 445-2671.