The local storage solution provider you know and love in Collingwood is pleased to announce that they are now operating as SOS Storage on Site By Make Space®. By joining the Make Space group of companies, SOS Storage on Site is able to offer even more solutions, options, and value to its customers.
Since the 1990s, SOS Storage on Site has been a leading expert in local storage solutions. Now, with Make Space Inc., the company offers an expanded range of services that empower home and business owners to easily move or store their belongings.
The brand is best known for its 20-foot portable storage containers; the roll off, drop off/pick up units that fit easily into most driveways and can store an average household's belongings. The containers can be delivered to your home or business where you can keep them as long as you like, then have them moved to a separate location, or store them at the SOS Storage On Site facility.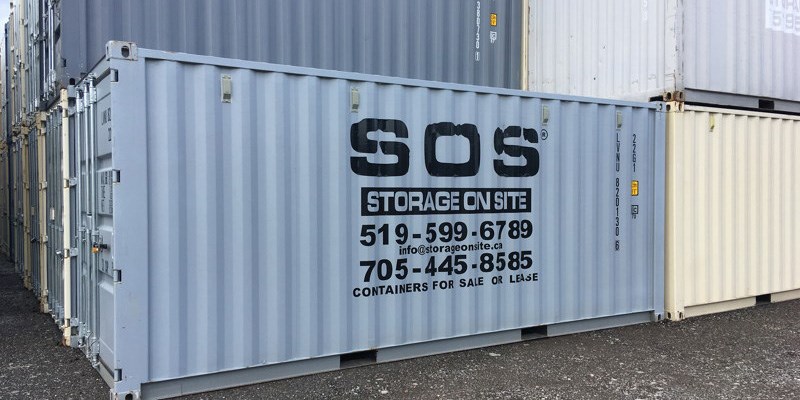 Property owners can rest easy knowing their container is wind and watertight, pre-inspected, and pest free. No matter the season or location, anything inside the container is dry and secure.
Renting a portable storage container can be a great option for a variety of situations such as:
Moving and storage: Portable storage and moving containers are an excellent option if you need extra space to store your belongings during a move. You can simply load the container with your items and it will be transported to your new location when ready. This way, you don't have to worry about hauling your belongings to a storage unit or renting a moving van.

Home renovations: If you're undergoing home renovations and need to clear out some space, a portable storage container is an excellent solution. By renting a container, you can easily store your furniture and other belongings while contractors work on your home. Plus, you'll have easy access to your stored items if you need them during the renovation process.

Business storage: Portable storage container rentals are also helpful for businesses that need additional storage space. For instance, a business may use a container to store excess inventory, seasonal items, or equipment. Portable storage containers can be particularly useful for businesses that are relocating or expanding and need a temporary solution for storage.

Disaster response: In the unfortunate event of a natural disaster, a storage container can be an invaluable tool for storing and protecting your possessions. Since they are wind and watertight, you can safely store your belongings in a container until it's safe to return home or transport them to a new location.

Flexible on-site storage: One of the biggest advantages of using portable storage containers is their flexibility. You can rent a container for as long or as little as you need, and you can easily move it to a new location if necessary. This makes them a great solution for anyone that's seeking temporary storage or moving.
In addition to storage container units, both home and business owners can rely on SOS Storage On Site for commercial storage, sales of 20 and 40-foot containers, and sea cans.
Their services are available in Grey County, Bruce Peninsula, Simcoe County, Collingwood, Craigleith, Duntroon, Feversham, Heathcote, Markdale, Maxwell, Meaford, Nottawa, Owen Sound, Ravenna, Singhampton, Stayner, Thornbury, Blue Mountain, and Wasaga Beach.
When you need flexible, affordable, storage solutions in Collingwood or the surrounding area, contact SOS Storage On Site. Learn more online and on Facebook.