Albert Einstein is quoted as saying "the definition of insanity is doing the same thing, over and over again, and expecting different results."
If that's true, then there is a large part of the Canadian population whose methods of dealing with their physical and mental health issues could be considered insane, especially given their reliance on prescription medicines favoured by today's healthcare system.
Thankfully, there's a growing movement to help wean Canadians off their meds and onto one of the many "alternative medicines" finally making their way into mainstream healthcare. For example, nearly 80 percent of Canadians have used at least one of the following complementary or alternative therapies once in their lives -- everything from naturopathy, acupuncture, and homeopathy, to yoga, meditation, or Japanese reiki.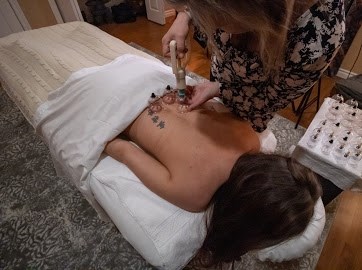 That's good news according to Denise Macleod, owner of Vibes of Eden intuitive alternative healing centre in Clarksburg. Macleod says that the growing mental health crisis has a great deal to do with the way our negative thoughts, emotions, and energies create "dis-ease" within the body.
"We all have energy around us," said Macleod, an Intuitive Alternative Healer and Reiki Master who specializes in natural pain relief for the body, mind, and soul. "That energy is constantly speaking to us. Sometimes the energy is filled with the pain of old heartache, betrayal, and loss. We go through life never knowing this stuff is around us.
The trauma is interfering with our lives. If we don't figure out how to heal it, it settles into the mind and becomes depression, anxiety, fears, worry, and phobia. If it's not cleared, it can settle into the body and become a disease."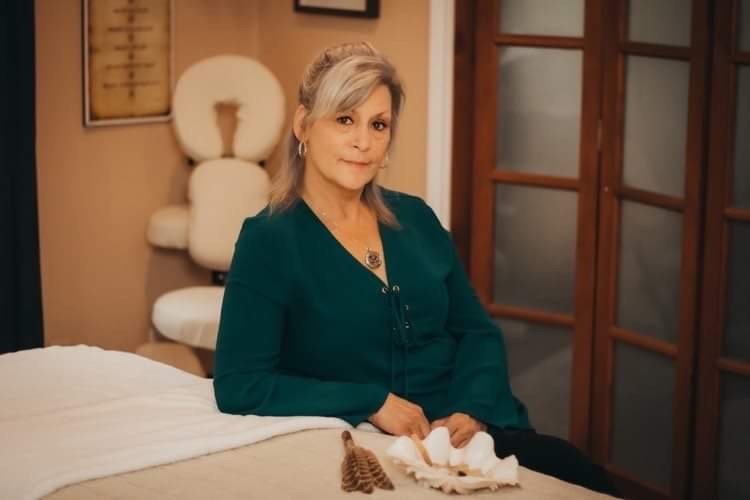 Macleod says the very energy that can cause health issues can also be tapped into to help us heal. That principle is at the core of many of the services available at Vibes of Eden, which offers clients such alternative therapies as Reiki healing, Shamanic healing, Tens therapy, cupping therapy with Swedish massage, and various other massage therapies.
Sound therapy is another emerging alternative medicine with roots dating back thousands of years. Macleod says it is a deeply relaxing and beneficial session that can help with multiple disorders from depression to PTSD.
"This is an ancient technique, a healing therapy," she said. "It's so effective that it's being used more and more in traditional settings and hospitals. It works very well side to side with light therapy. The lights do one thing, sound therapy affects the frequency of where you're vibing at. I use certain tones that pull people up to where their healing frequency lives."
Macleod says there's no set process for starting alternative therapy treatments. Many people initially come in for a massage but wind up trying other things like psychic readings. The ultimate goal is to cleanse clients of their negative energies to help them gain a new perspective on what's been the cause behind their mental and physical health issues.
"We go through this life with all these negative things happening to us thinking we're being punished," she said.
"That's not the case at all. Your body is an antenna, constantly transmitting and receiving. When you are sending out negative energy the universe picks it up and sends it right back to you, that same kind of vibe, so you wind up with more pain and suffering on your doorstep. If you can switch that up, becoming a more positive person, everything changes.
Whenever I talk to my clients and they gain that perspective, they always leave here feeling much better, because they have the answer to "why" so many of these things happened to them. And better still, they're now equipped with new tools and information that will help them create the happy lives they so rightfully deserve."
Vibes of Eden is located at 122 Edward Street in Clarksburg and is booking now for pre-holiday therapy sessions. Gift certificates are also available to share with others. Book now by calling (647) 471-6542. Or email denisemacleod@vibesofeden.com. Learn more at https://vibesofeden.com/.