Georgian Triangle Lifelong Learning Institute
---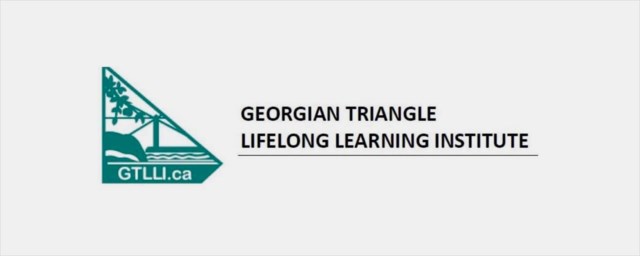 About Us

Georgian Triangle Lifelong Learning Institute (GTLLI) is a non-profit, volunteer run, organization founded in 1995.

GTLLI offers university-level lectures given by experts from various fields. There are four series per year presented in our local community of Collingwood. The first series we host in the fall is called Perspectives. This series is comprised of 4 lectures of individual, stand alone topics. The next 3 series, Fall, Winter and Spring, are comprised of 6 lectures each about a particular theme. We offer these lectures at New Life Church, 28 Tracey Lane, Collingwood on Friday mornings 10 am – 12 noon. With the purchase of your ticket, you can also watch the lectures on recorded video at home until June of 2023.

Our organization believes in the value of continued lifelong learning especially as you age. These lectures offer stimulating educational content, with an opportunity to ask questions to the lecturer. There is a short break in the middle of the lecture for a chance to have coffee and talk to others in the audience.

Our curriculum committee of volunteers, spend significant time, researching, planning and scheduling lecturers in order to present top quality speakers and topics. Lecturers enjoy coming to Collingwood to share their knowledge to such an engaged audience.

To find out more about our organization, please go to www.gtlli.ca.

To purchase tickets, please create an account on our website, then you can proceed to purchase.

Any questions, contact us at: 705-300-3251 or email: [email protected].
---
Our People